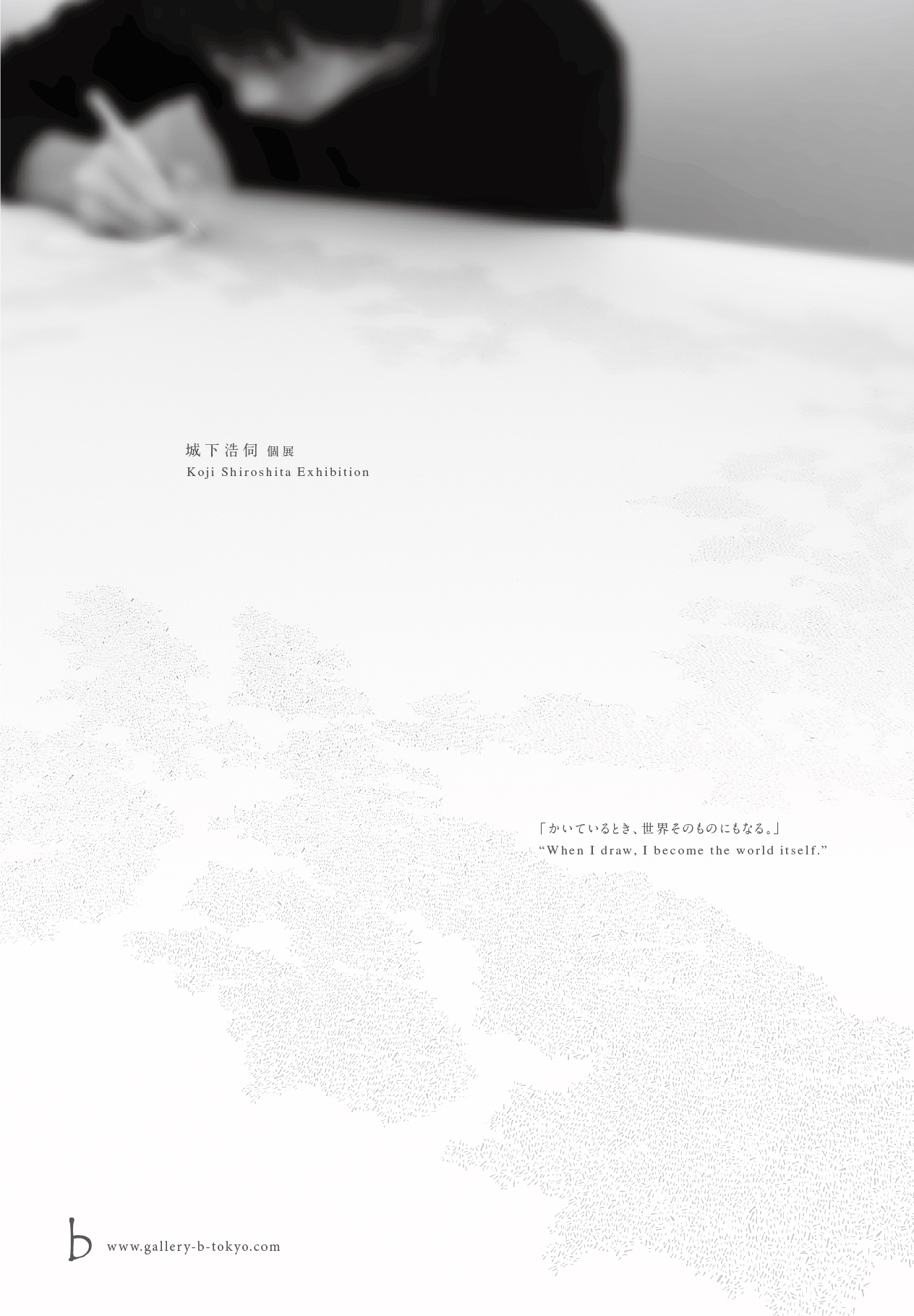 Koji Shiroshita Exhibition at GALLERY b.TOKYO
April 4-9, 2016
GALLERY b.TOKYO
Address
B1F, Yoshii Bld., 3 Chome−5−4, Kyobashi, Chuo City, Tokyo 104-0031
Hours
11:00-19:00
closing at 17:00 at the final day
I will be at the gallery 4, 5, 8, 9 April.
I got the opportunity to have this exhibition at the gallery since they saw my work which won Art Olympia in 2015.
It will be the first exhibition in Tokyo. I do hope you will come to see my works.