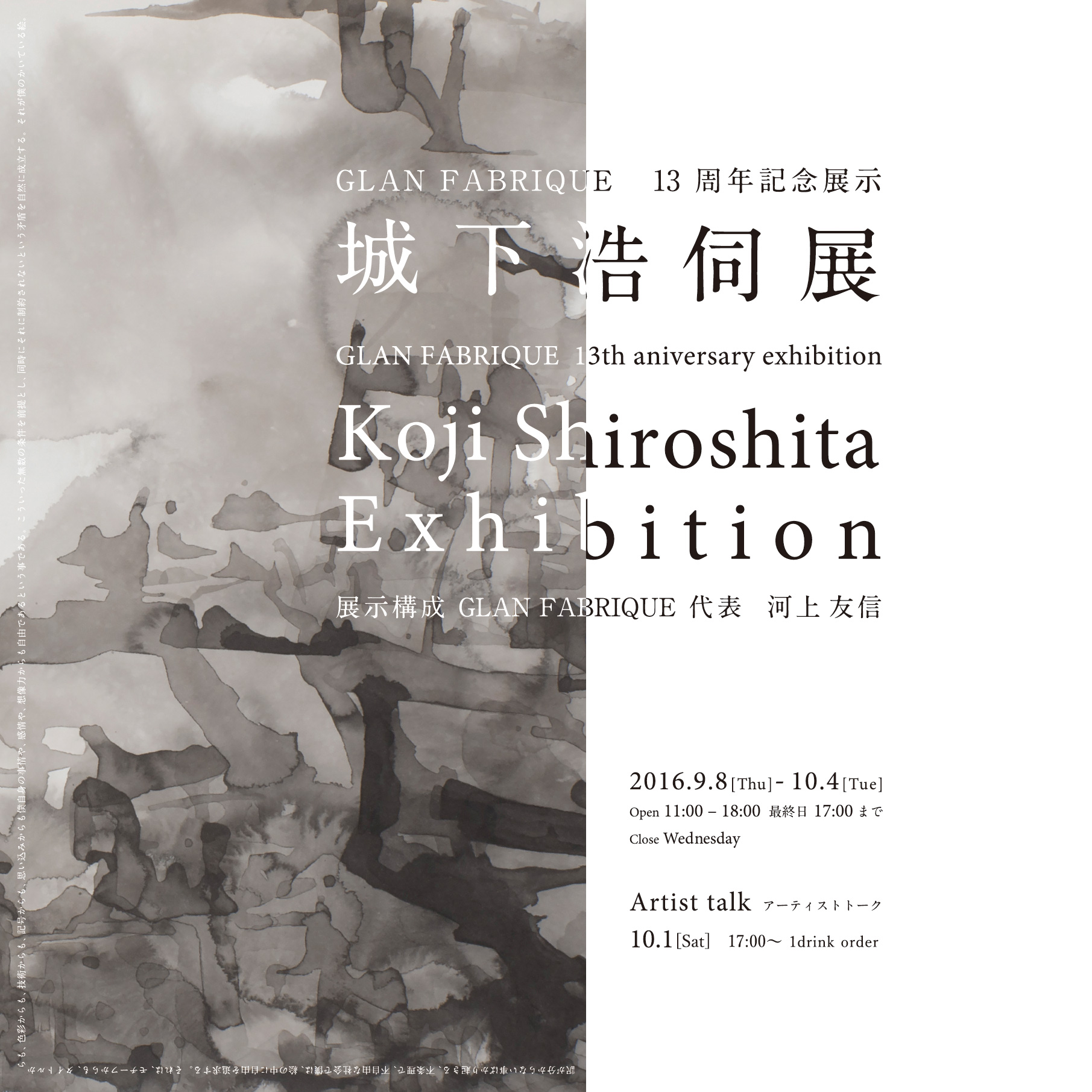 Koji Shiroshita Exhibition: Glan Fabrique 13th Anniversary at GLAN FABRIQUE
September 8-October 4, 2016
Address
1 Chome-8-28 Ekimae, Ibaraki, Osaka 567-0888
Hours
11:00-18:00
Closed Wednesday
The artist will be at the gallery every Saturday, Sunday, and Monday.
Artist talk
October 1 17:00
1drink order
Speaker: Koji Shiroshita (Artist), Takashi Fukumoto (Curator, The National Museum of Art, Osaka), Tomonobu Kawakami (Spatial designer, Tomonobu Kawakami Space Designs)
Moderator: Tomoki Hayashi
Glan Fabrique is an alternative space in Ibaraki-shi, Osaka, which was renovated from an wooden Japanese house built around 100 years ago. It will have the 13th anniversary this September. We will hold the anniversary exhibition by an artist Koji Shiroshita .
A spatial designer Tomonobu Kawakami, the owner of Glan Fabrique designs the display configuration. He will show multiple approaches: "the arts to face and appreciate" at gallery la galerie, "the arts for teatime" at cafe Moka, and "the arts fitting into the life" at VIP room.