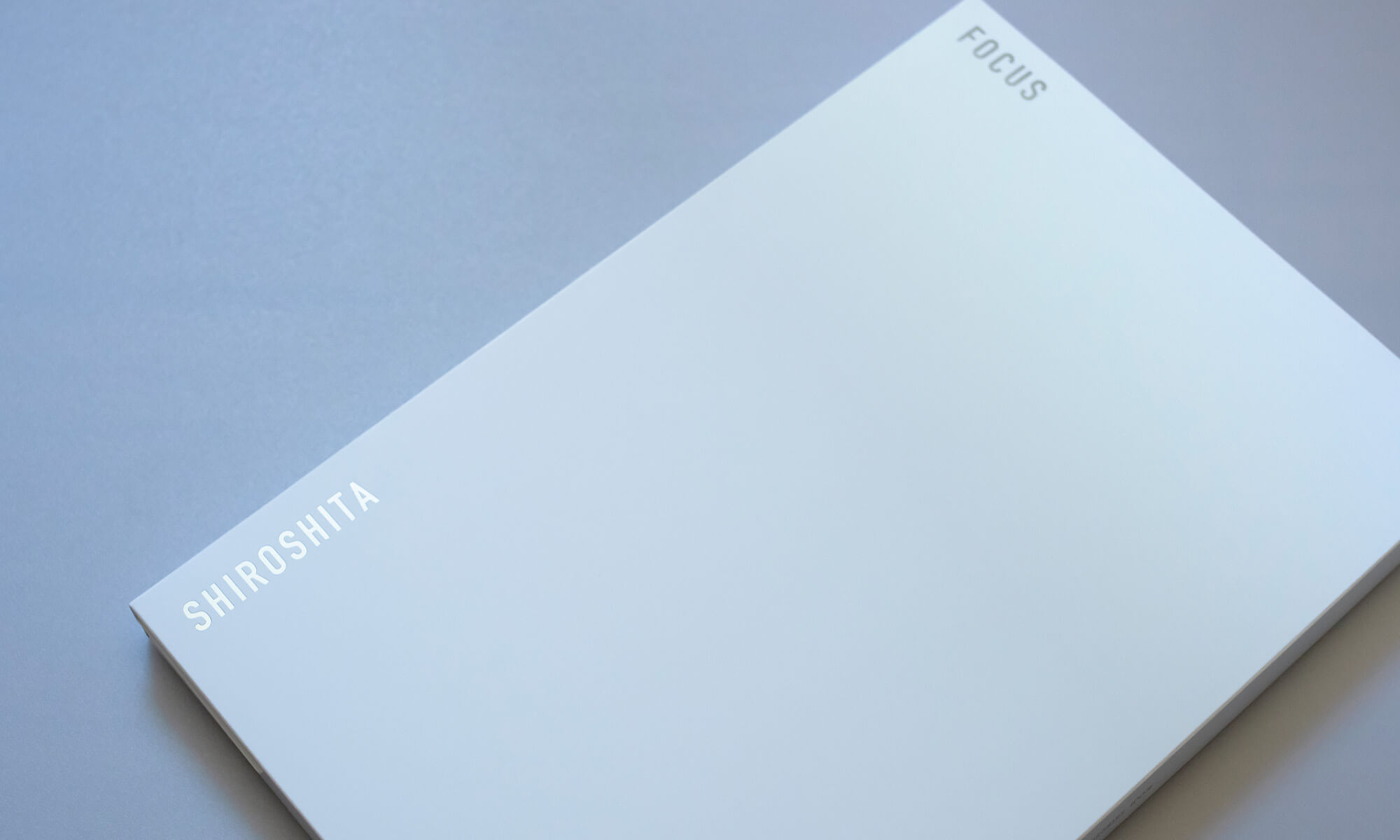 Book "PICTURE – FOCUS"
Oct 2021
set of 3 books with a case, limited to 200
PICTURE : 182mm×257mm, 20 pages, softcover, 8-page gate
FOCUS : 174×261mm, 40pages, hardcover
Reflections on Picture-Focus by Masashi Mihotani : 182mm×257mm, 16 pages, softcover, written in English and Japanese
Normal edition : ¥6,490 including tax
Special edition with a drawing : ¥13,200 including tax
Photographs|Masashi Mihotani
Book design|Picture : Tatsuya Tanaka, Focus : Takamitsu Ohta
English Translation|Yuki Matsushima
English Proofreading|William Sturnick
Publicity|Maiko Matsumoto
Editing|Mifuku Design
Printing and Binding|Live Art Books Inc.
Koji Shiroshita's first collection of works has been published.
Two series of works, "PICTURE" released in April 2020 during the period of self-restraint under the declaration of the state of emergency for COVID-19, and "FOCUS" created during the production activities in the pandemic that followed, have been edited as separate collections in these books.
A text by photographer Masashi Mihotani, who was involved in the creation of these two works is also contained in the set of books.
If you are interested, please contact us via the contact form.