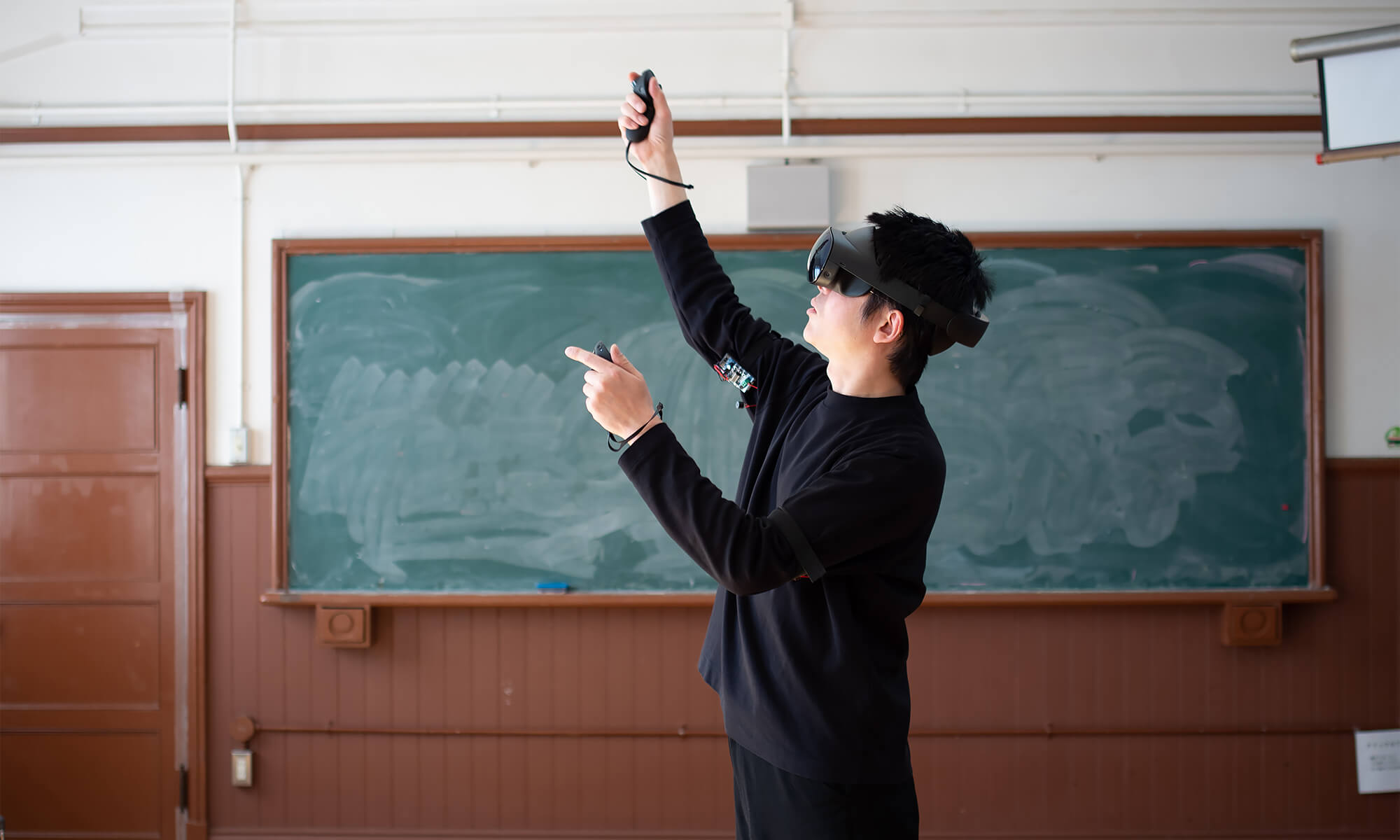 VR public production at Kyoto Art Center
Mar. 26, 2023 10:30 - 12:00 JST
Address
Kyoto Art Center
Yamabushiyama-cho 546-2, Nakagyo-ku, Kyoto 604-8156 JAPAN
https://www.kac.or.jp

Hours
10:30 - 12:00

Koji Shiroshita, an artist, Takamitsu Ohta, a sound installation artist, and Mifuku, an XR/Web creator, will create a VR work in public.
Shiroshita will draw drawings in the VR space, while Ohta will generate sounds from his actions; Mifuku will create a VR/AR artwork using these two materials.
After completion, put on the VR goggles and view the work. (*1)
You can make the artwork appear anywhere in the Kyoto Art Centre using your smartphone. Please enjoy taking photos and videos. (*2)
(*1)The VR experience with a VR headset is for ages 13 and over, with a maximum capacity of 8 people and reservations required. Book here
(*2)Photography is not permitted in some parts of the Kyoto Art Centre.
To install the app, approximately 500 MB of free space is required for both the iOS and Android versions.