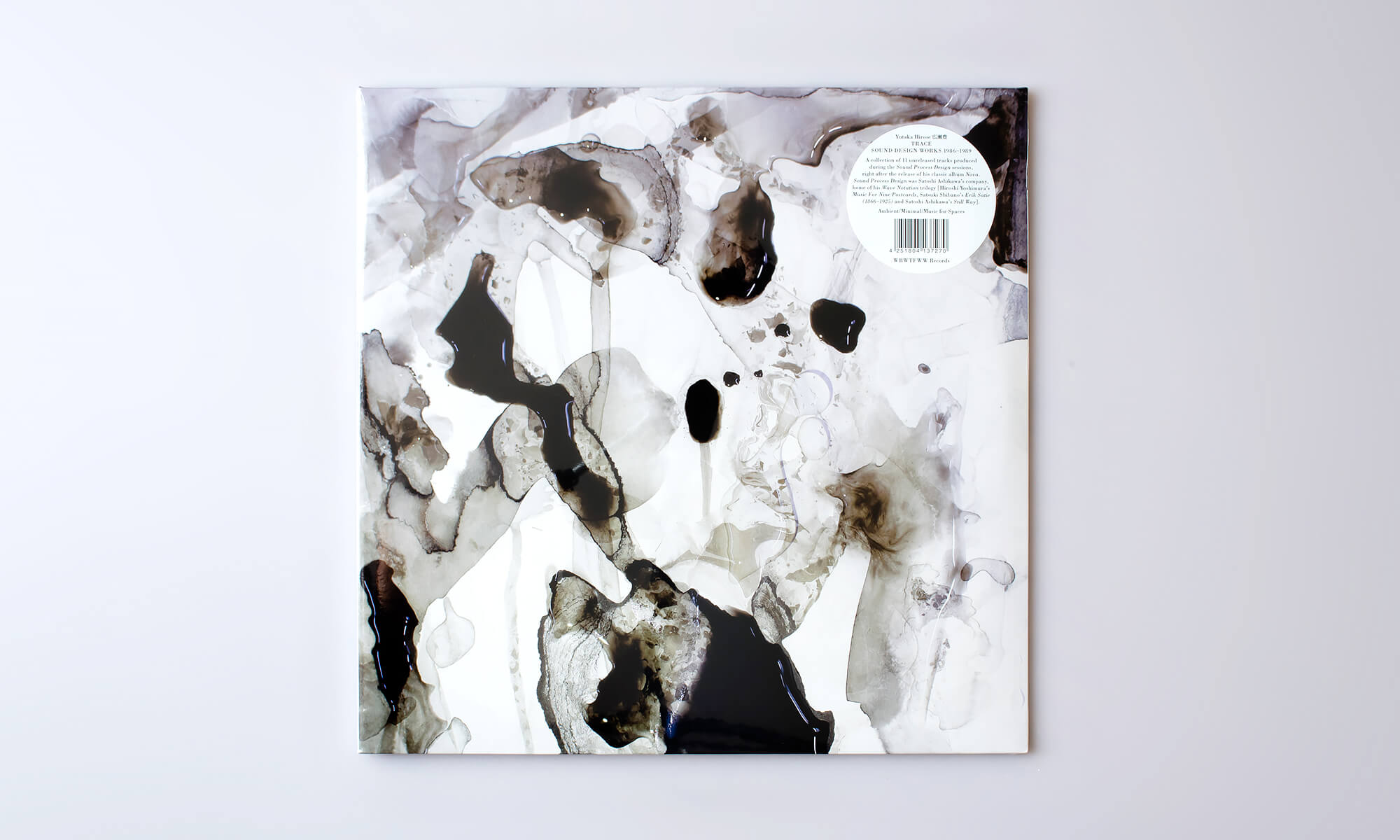 Artwork for Trace: Sound Design Works 1986​-​1989
July 2022
I worked on the artwork for sound designer Yutaka Hirose's LP "TRACE: Sound Design Works 1986-1989," released by WRWTFWW Records, Switzerland.
Takamitsu Ohta directed the artwork.

TRACE is a collection of 11 unreleased tracks produced by Yutaka Hirose during the Sound Process Design sessions, right after the release of his classic Soundscape series album Nova.
Sound Process Design worked with museums, cafes and bars to create site-specific soundscapes, starting with the sound design of the Kushiro Museum. Yutaka Hirose was called to work on sound for these spaces.
Rather than simply providing pre-recorded compositions, Hirose sought to create a "sound scenery". To achieve this, he participated in the conception of the space and paid particular attention to the accidental combination of sounds by placing the speakers and using a multi-sound source, and following the concept of "sculpturing time through sound".
Title:Trace: Sound Design Works 1986​-​1989
Artist: Yutaka Hirose
Label: WRWTFWW Records, Switzerland
Price: Limited Edition DOUBLE LP // With Liner Notes  €30 EUR
Double Digipack CD // With Liner Notes €15 EUR