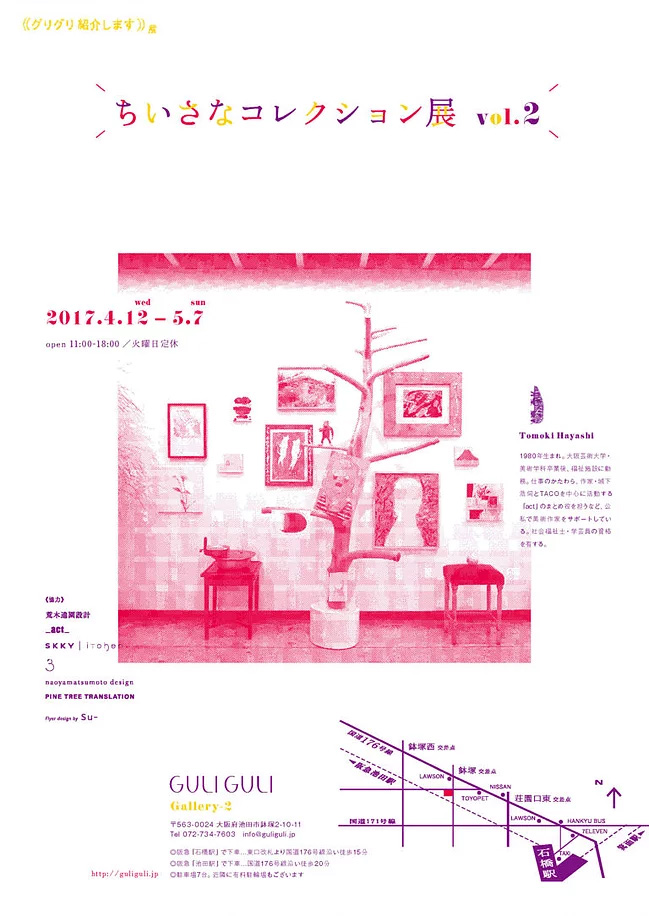 The Small Collection Exhibition vol.2 at GULI GULI
April 12-May 7, 2017
Address
2 Chome-10 Hachizuka, Ikeda, Osaka 563-0024
Hours
11:00 – 18:00
Lo 17:30
Closed Tuesday
I will participate in "The Presentation Show of Guli Guli", a group exhibition April 12-May 7, which Tomoki Hayashi, a director of "Act" produces. My artworks will be displayed at Room Gallery II.
The venue is "Guli Guli" which has a gallery, a café, some community spaces, and large gardens. "Guli Guli" means "Green and green" because a landscape gardening company runs it.
I highly recommend you to come visit us.