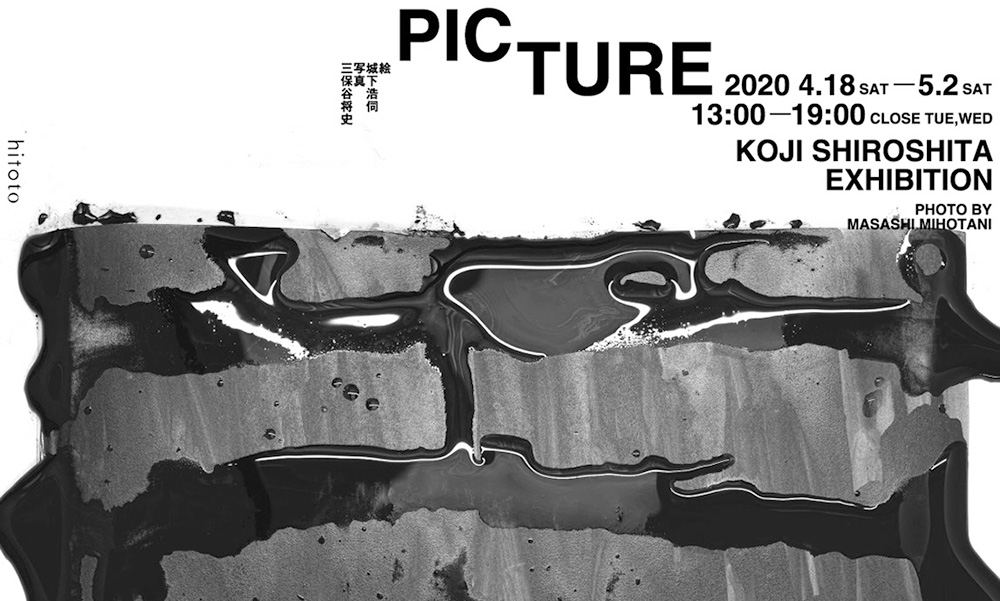 PICTURE at Hitoto, Osaka
April 18 - May 2, 2020
Photo:Masashi Mihotani
The gallery's website
Event1: Live Painting
April 18, 13:00-19:00
I will paint pictures in the exhibition.
You can take pictures and they will be artworks.
Event2: Gallery Talk Koji Shiroshita and Masashi Mihotani
May 2, 18:00-19:00
price:¥500-(One drink free)
Booking: NO required
I will have a talk show with Masashi Mihotani who took pictures of the artworks.