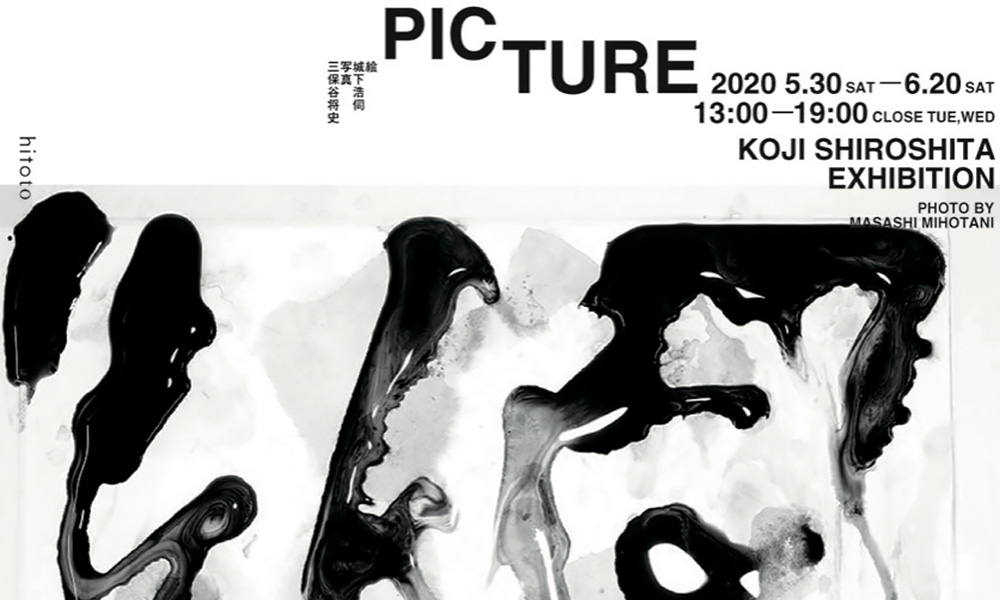 PICTURE at Hitoto, Osaka
May 30- June 20, 2020
Address
天五共栄 bld. 7 12 301, 5 Chome-7 Tenjinbashi, Kita Ward, Osaka, 530-0041
Hours
13:00-19:00
Closed
Tuesday, Wednesday
Due to the effects of the new coronavirus, this exhibition has been held online at the PICTURE website, but the gallery will be open from May 30.
- Open doors and windows to provide constant ventilation.
- Disinfect common areas, such as doorknobs, regularly.
- Set up a hand gel at the entrance.
- We ask for your cooperation in wearing a mask.
- Admission may be limited.
The online exhibition continues to be held.
Picture Online Exhibition
When do we start calling it "a picture"
or stop calling it "a picture" —
I think this is still a picture.
It's undeniable that now we see pictures more often on PC's or smartphones through platforms such as social media, and I've had a question for these few years: What actually is a "picture"?
This exhibition embodies that question
and the best answer that I can come up with for it.
I had no idea that I would have no choice but to have this exhibition online, therefore seen exclusively via PC or smartphone due to the expanding infections of the virus.
I can't help but feeling that it's oddly fortuitous.
---
Photo : Masashi Mihotani
Event: Gallery Talk Koji Shiroshita and Masashi Mihotani
I will have a talk show with Masashi Mihotani who took pictures of the artworks on June 20.
it will be digital distribution online.