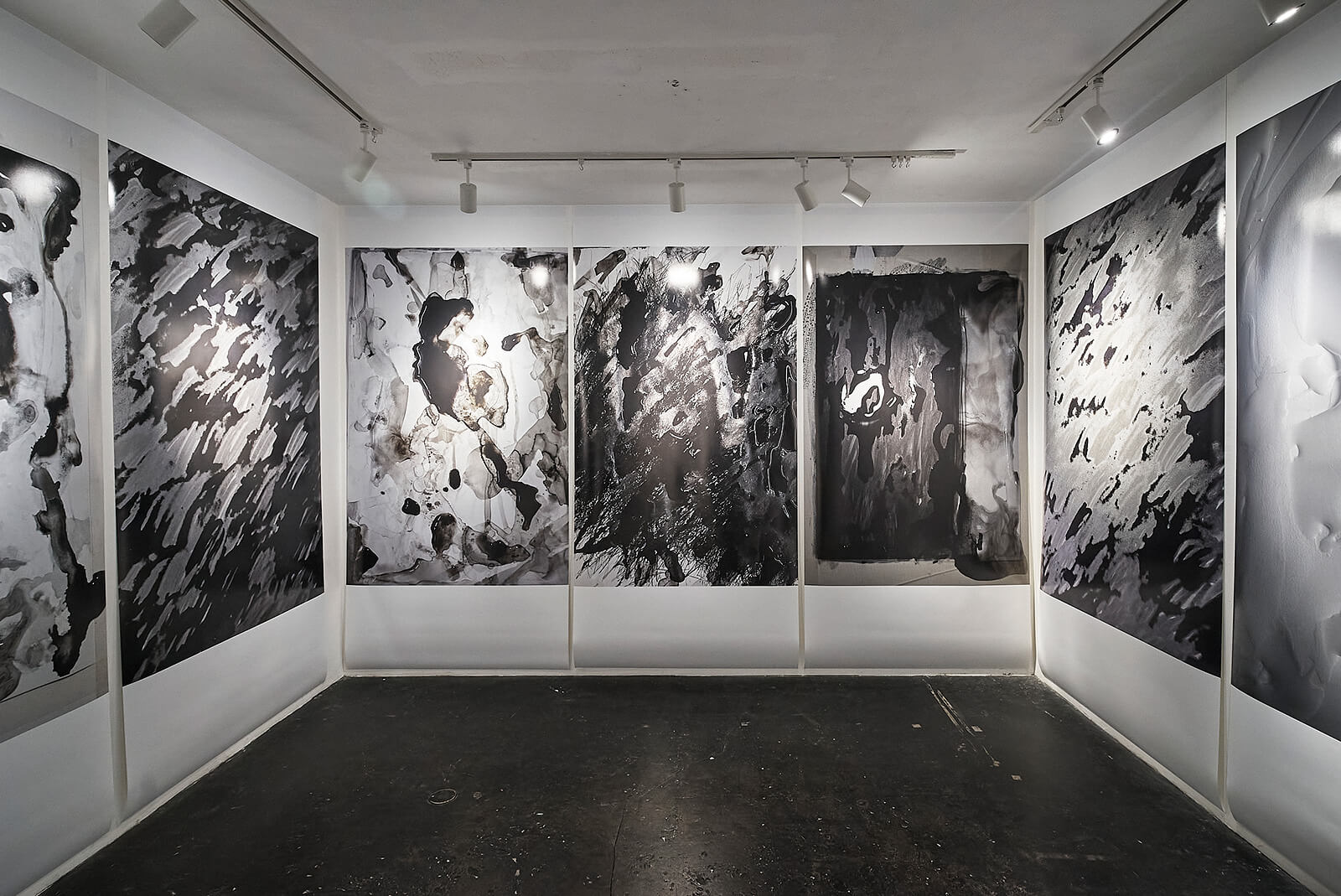 PICTURE
April 18-June 20, 2020
Online Exhibition & hitoto, Osaka
The exhibition was scheduled to begin in April 2020 at Gallery hitoto in Osaka, but due to the declaration of a state of emergency caused by the COVID-19 pandemic, the exhibition was switched to an online exhibition.
I created a physical exhibit in the gallery and took several patterns of 360-degree VR photos, which were shown on a special website.
Originally, the works "PICTURE," which were newly presented in this exhibition, were "paintings" that captured the raw, liquid moment before the ink was fixed on the paper. Through the process of photographing, printing, and exhibiting, Shiroshita questioned:
"Where is the 'essence' of a picture? Does it only exist in a physical work of art?".
As a result of taking the form of an online exhibition, the theme of "the place where the essence of pictures exists" was also questioned in the form of "viewing the exhibition through a display.
The exhibition then began at the gallery on May 30, 2020, after the declaration of the state of emergency was lifted. On the last day of the exhibition, he had a talk with Masashi Mihotani, who was in charge of photography for PICTURE, in a talk event held online with no audience.