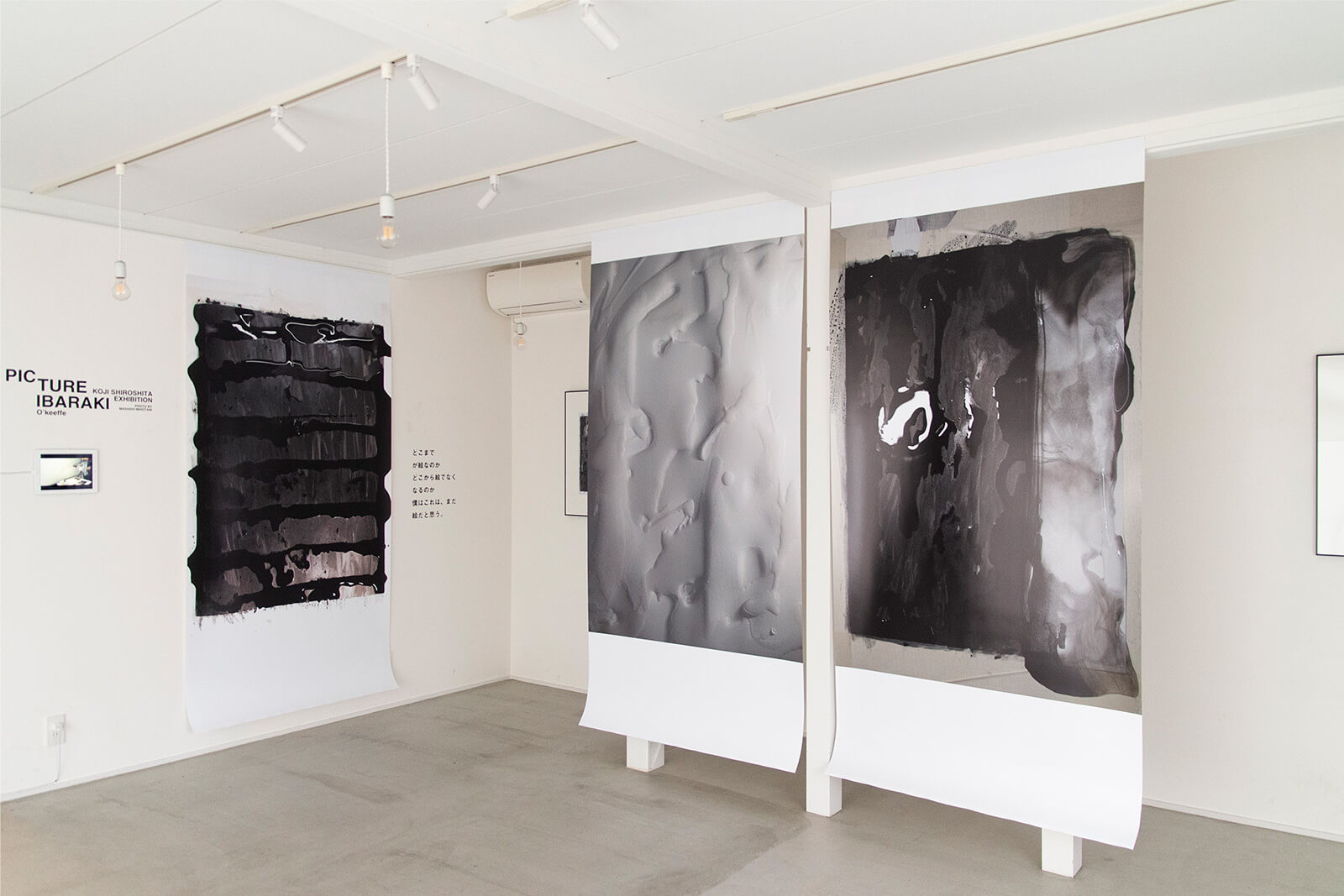 PICTURE IBARAKI
Jul 2 - 27, 2021
O'keeffe, Ibaraki & Online Exhibition
A traveling exhibition of "PICTURE" presented at "hitoto" in Osaka in 2020.
The exhibition was simultaneously shown in the gallery and online.
The view of the exhibition changes with the time of day in the space with natural light coming in through the large windows.
The online exhibition displays the exhibition view at the time of the day when visitors access it.
In another room, the work "Completely Untitled" was displayed, showing the connection to "PICTURE".